It is obvious to come up with this question- can foreigners buy property in Dubai? The answer is YES. Foreign investments are open to foreign nationals, non-residents, or who live in the UAE like other hot property zones. There is no qualm in mentioning that the maximum population in Dubai is expats, and with the booming real estate industry, there is a demand for foreign property purchases.
Table of Contents
Dubai is a top real estate market offering various types of properties to invest including apartments, townhouses, and villas. Since the Dubai government amended legislation to allow foreigners to purchase homes and apartments in the city, many people have considered investments there. Purchasing a home has advantages for foreigners due to the enormous potential for return on investment.
An expat, who is also a foreigner, can now invest in the Dubai property of their choice. In leasehold zones, one can be someone other than a resident of the UAE to invest in real estate. Emirates has long been associated with Indian construction work and low labor. However, in recent years, it has drawn a substantially more affluent clientele.
Without a residency visa, a non-resident of the UAE can invest in real estate there through a property investor visa application right away. The Dubai Land Department has issued this visa for two additional years. By having this visa, you obtain an Emirates ID, a driver's license, and the ability to sponsor family members if you are granted this visa and decide to settle in the UAE. It is necessary to purchase a home worth at least Dh1 million.
Options for Foreigners to Invest in Real Estate in Dubai
---
For future investment, Dubai offers thousands of properties. These include apartments, single-family homes, condos, and villas for sale. As an expatriate, you must research the significant possibilities if you are interested in investing in real estate in Dubai.
One of the best things about investing in Dubai's real estate market for expats is the abundance of property options that are accessible to suit everyone's needs. Dubai's property market is open for residential and commercial investments.
Furthermore, people are only compelled to accept homes that may fit their preferences or budget. The real estate market in Dubai has also drawn a lot of interest from foreign investors who favor investing in properties and units that yield high returns and income. These properties are generally located in prestigious areas, including Dubai Marina, Downtown Dubai, Jumeirah Lake Towers, and other well-known places. Through our real estate agents, you should also be able to locate the applicable home loan rates.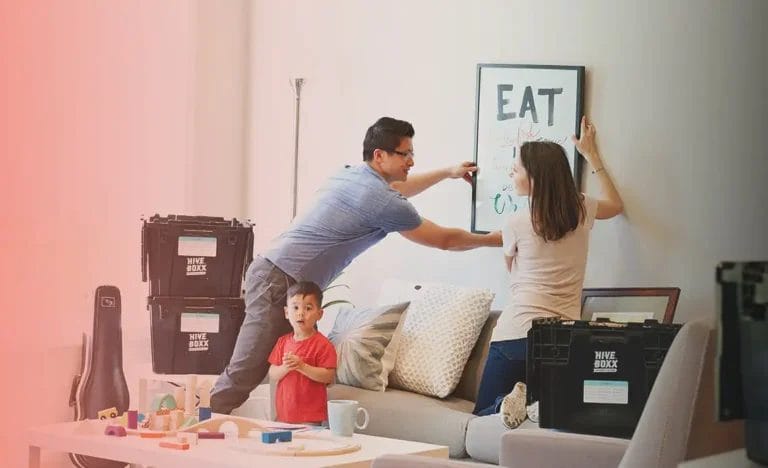 Types of Properties in Dubai
As foreigners can buy property in Dubai, there are different options. Doing good research will certainly help you invest in the right property. Some of the types of properties expats can buy in Dubai are as follows.
Freehold Properties
Freehold property in Dubai witnessed a tremendous demand from expats. Most foreign property buyers in the United Arab Emirates are interested in freehold properties, which can be inherited and sold. Residents of the UAE have access to freehold homes that can be rented out and developed as needed. Additionally, freehold properties for sale in Dubai have been linked to relatively undeveloped land areas rather than houses or apartments; this gives landowners the option to develop the property of their choice. In Dubai, freehold areas are eligible for foreign property ownership rights. Foreigners and expatriate citizens may acquire freehold ownership or leasehold rights for up to 99 years.
The land plots designated as freehold properties are listed in Article 3 of Regulation No. 3 of 2006 Determining Areas for Ownership by Non-Nationals of Real Property in the Emirate of Dubai.
Building your own home is about desire, fantasy. But it's achievable; anyone can do it

Kevin McCloud
---
Common hold Properties
Potential investors in Dubai have access to another property type called as- Common hold. These properties comprise main condominiums, non-residential, and apartment units. When you buy a common hold property, you gain the right to buy, sell, or rent the individual unit. This is similar to the rights granted to homeowners in freehold properties. However, since common hold properties are typically apartment buildings or condominiums, the owners must pay maintenance fees for the property as well as for its common areas. Developers hold these kinds of real estate or properties.
Certainly, they are not the answer to everything. The key feature of a website generator lies in universality. In principle, they should meet the requirements and expectations of the majority. When it comes to situations when you require something special or unique, this isn't the option for you. What's more, often the builders fail to provide all the essential stuff for free.
Usufruct Properties
Leasehold property which is referred to as "Usufruct," is a typical structure for the real estate property market in the UAE. A person who purchases a usufruct property is essentially signing a long-term lease. While there are many advantages to owning a usufruct, there is also a limitation. A usufruct property holder has no right to be altered or changed under any circumstances.
The Civil Code Article 1333 defines "Usufruct" as a "property right in favor of the usufructuary to use the property of another and to exploit it provided that it remains in its original condition".
Documentation for Foreigners to Buy Real Estate Property in Dubai
To ensure you face no issues while investing in a property in Dubai as an expat, you must submit all your supporting documentation from the Municipality.
The application must include the title deed, passport copy, bank statements, good conduct certificate, and utility bill. You can apply for a retiree visa if you want to wait until you're 55 or older. You can extend this for an additional five years. A foreigner must have active health insurance. And to acquire property in Dubai, one's financial situation must meet the requirements, which include having a monthly salary of Dh20,000, Dh1 million in savings, or a Dh2 million property.
Things to Consider when Investing in Real Estate Property
Affordability is one of the most crucial aspects when buying real estate property in Dubai. The monthly increase in a person's housing costs cannot exceed 25% of their overall income. It can account for close to 9% of the house's total cost. Additionally, your budget ought to pay up-front fees.
You would also need to keep track of the annual service costs and maintenance payments if you were the owner of a real estate property in Dubai.
If you're considering renting out your newly purchased property in Dubai, you should concentrate on the financial benefits you stand to make. It will enable you to determine whether the anticipated rental income is sufficient to meet your mortgage, rent, and maintenance costs. Investors typically expect a gross yield of 5% to 9%.
If the purchased property value in Dubai exceeds AED 1 million, you will be eligible for a resident visa. However, there are specific rules involved. In the UAE, there are primarily two categories of residency visas that are frequently offered. One is a multi-entry six-month period. The second is a resident visa valid for two years. Real estate property owners may also sponsor their family's residency visas.
Process for expatriates buying a property in Dubai
Freehold apartment for ex-pats is the most popular choice when purchasing a property in Dubai.
In Dubai, the transfer of sale is a process that the Dubai Land Department must complete if you buy property in Dubai. This process includes transferring the title from the seller to the buyer. The transfer of sale must be completed within 21 days of the purchase date. If it is not completed within this period, the contract will be considered void, and you will not be able to take ownership of the property.
Conclusion
There are many wonderful reasons to invest in Dubai, and yes, foreigners can buy property in Dubai.
Also Read:- Expat Motives to Own a Property in Dubai, UAE – Foreigner Investor's Prospective